Accounting for contractors presents itself with many decisions and complexities.  
What type of entity makes the most sense for owner protection and growth opportunities; for tax planning; for longer-term exit planning?
What type of contractor are you?  A general or sub-contractor; house building or commercial contractor; single year or multi-year contractor.
What method of account should you use?  Are you eligible for cash basis accounting?  Are you required to use generally accepted method of accounting such as completed contract or percentage of completion?
What is your method of job costing?  Are you applying labor and burden to each job?  And what of indirect costs?  What is your method of allocation of these costs to your jobs to enable you to obtain a true understanding of the total costs involved in each of your projects?
Is there a difference between GAAP accounting and Federal Tax accounting? Which method make the most sense for you.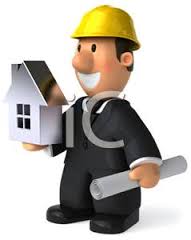 Accounting setup
We have Quickbooks Proadvisors on staff to help you setup your Quickbooks' accounting system to produce meaningful accounting and job costing reports.  No matter what accounting method you are using – cash basis, completed contract or percentage of completion – let us assist you in the setup and training you will need to prepare your financial statements and tax returns.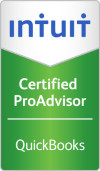 Job Costing
There are many reasons for Job or Cost accounting.  Not just knowing what the total costs of a job or project might be but also knowing the detail costs.  Comparing actual costs to estimated costs gives you control over the project or job. Such knowledge helps both in job estimating on future jobs as well as cost control over current subcontractors or vendors.
Keeping track of change orders to update actual costs of revenues will greatly assist in cost control, profit margin analysis and also provide forward looking information for future projects.